This article explains how to pull Customer Records from Mailchimp into your Distil.ai Single Customer View. It assumes you have already connected your Mailchimp account to Distil.
Mailchimp stores Customer records in Audiences (formally Lists). Each Mailchimp Audience is a list in its own right; there is no single Customer List. If a Customer record is stored in two lists then that is two unique customer records with their own attributes and subscribed status.
The Distil.ai Single Customer View is therefore a great way to consolidate all your Mailchimp Audiences into one single, GDPR compliant list.
Pulling your Mailchimp Audiences into Distil is straightforward. Navigate to your Mailchimp Connection in Distil.ai via Settings > Integrations. Then select the Mailchimp Integration you would like to pull your Customer records from.
Distil.ai will list all your Mailchimp Audiences: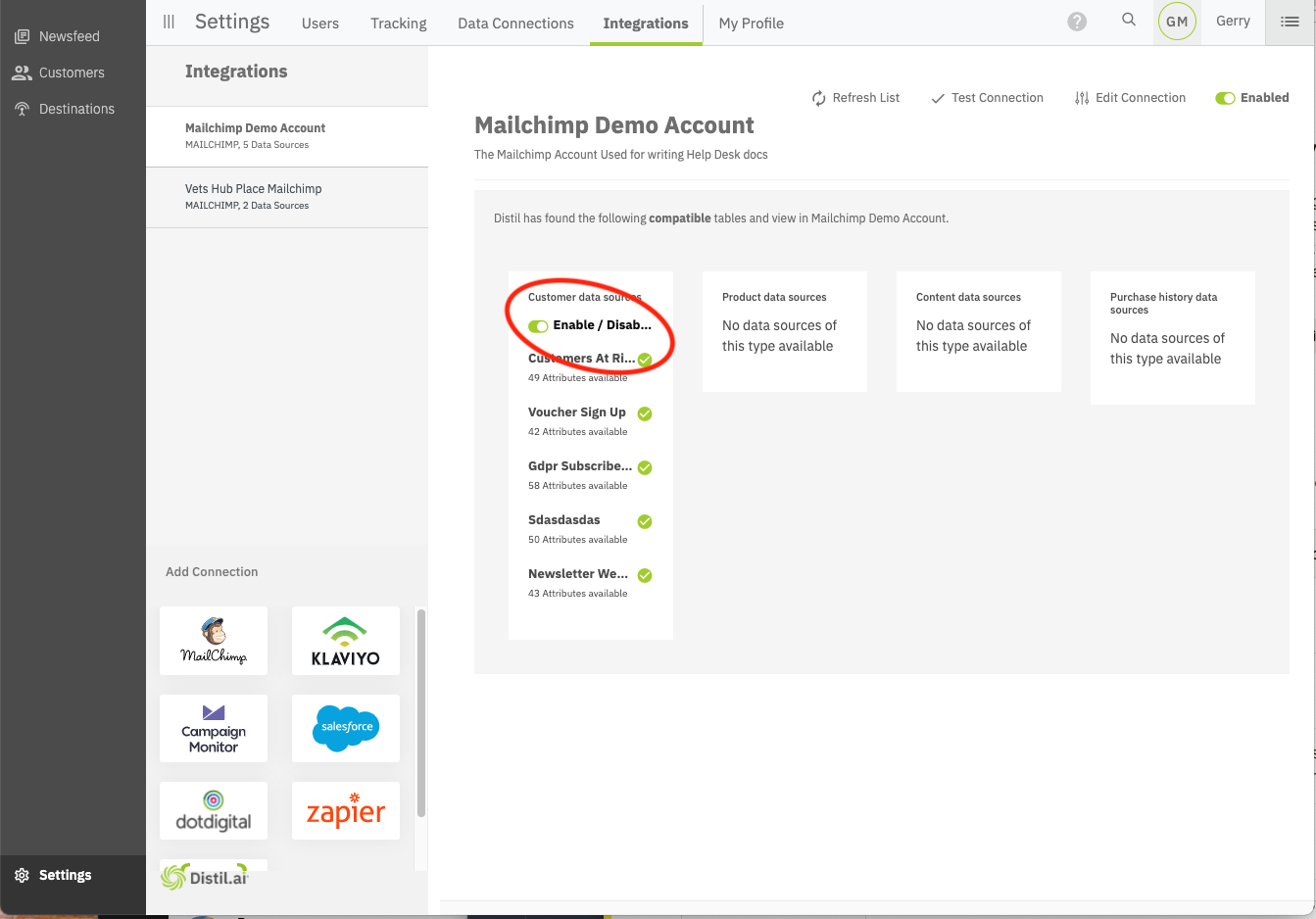 You can choose to Sync all Mailchimp Audiences to your Distil.ai Single Customer view by toggling the slider shown above, or you can select each Audience and turn sync on for it individually.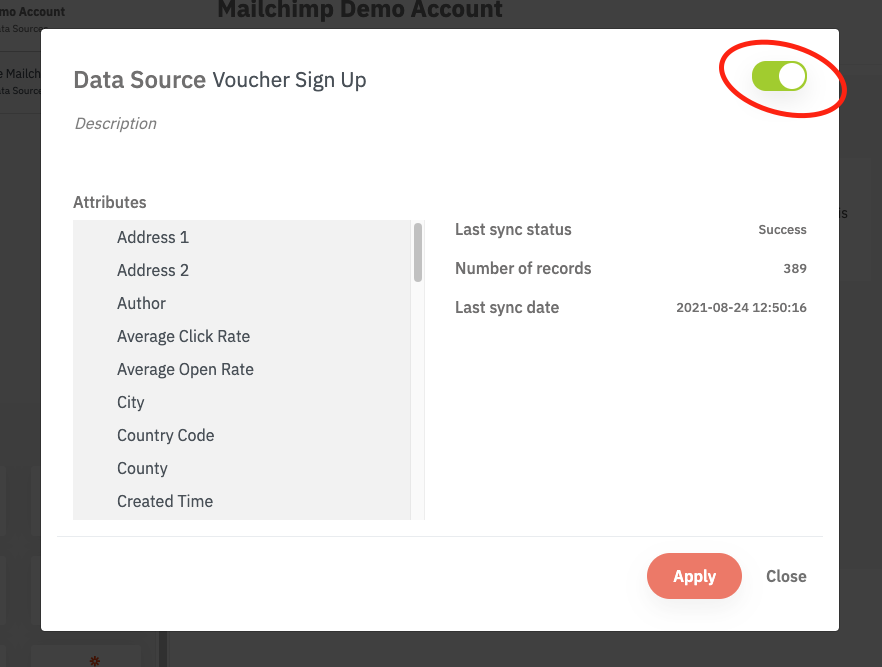 You can also use this to see the number of records in the Audiences as well as the date and status of the last sync.
Once Distil.ai has finished importing and automatically tying the identities of the Customer Records together you can view the data for this Mailchimp Audience in your Single Customer View in its owntab under Customer > Data.

Next Steps